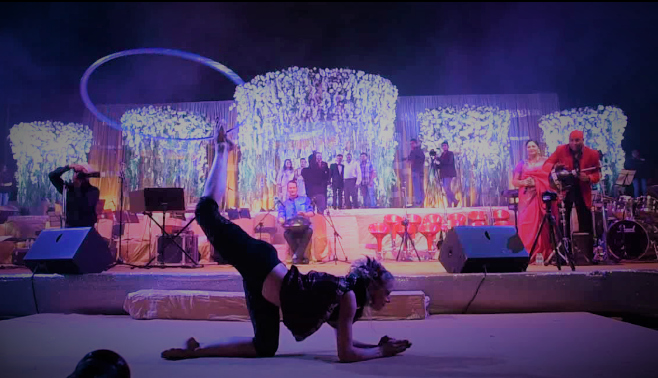 Surprise your guests!
Janna Lou is a passionate hoopdance artist & graduated circusartist and actress. Her shows have everything to blow your mind and spice up your party.
Whether you are looking for a glow/LED hoop performance, a firedancing show, or a classic theatrical performance with poi, single hoops, double hoops or multiple hoops… Janna is skilled in all of those! Her passion shows in all her movements and has a mesmerizing effect on the audience!
All shows can be booked as choreographed acts, or as freestyle shows, with or without life-musicians & other circus performers. We are happy customise our performances to suit your event perfectly.
Check out our Gallery for pictures & video's.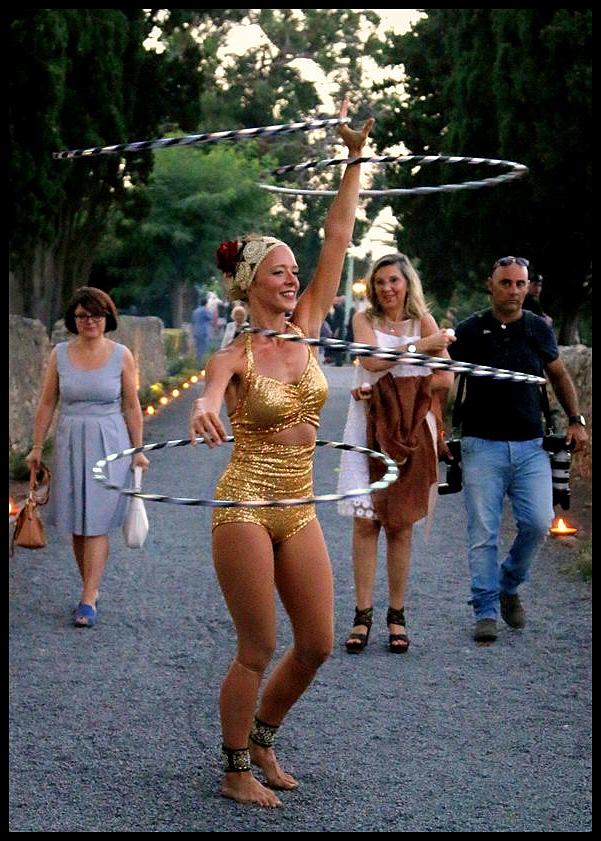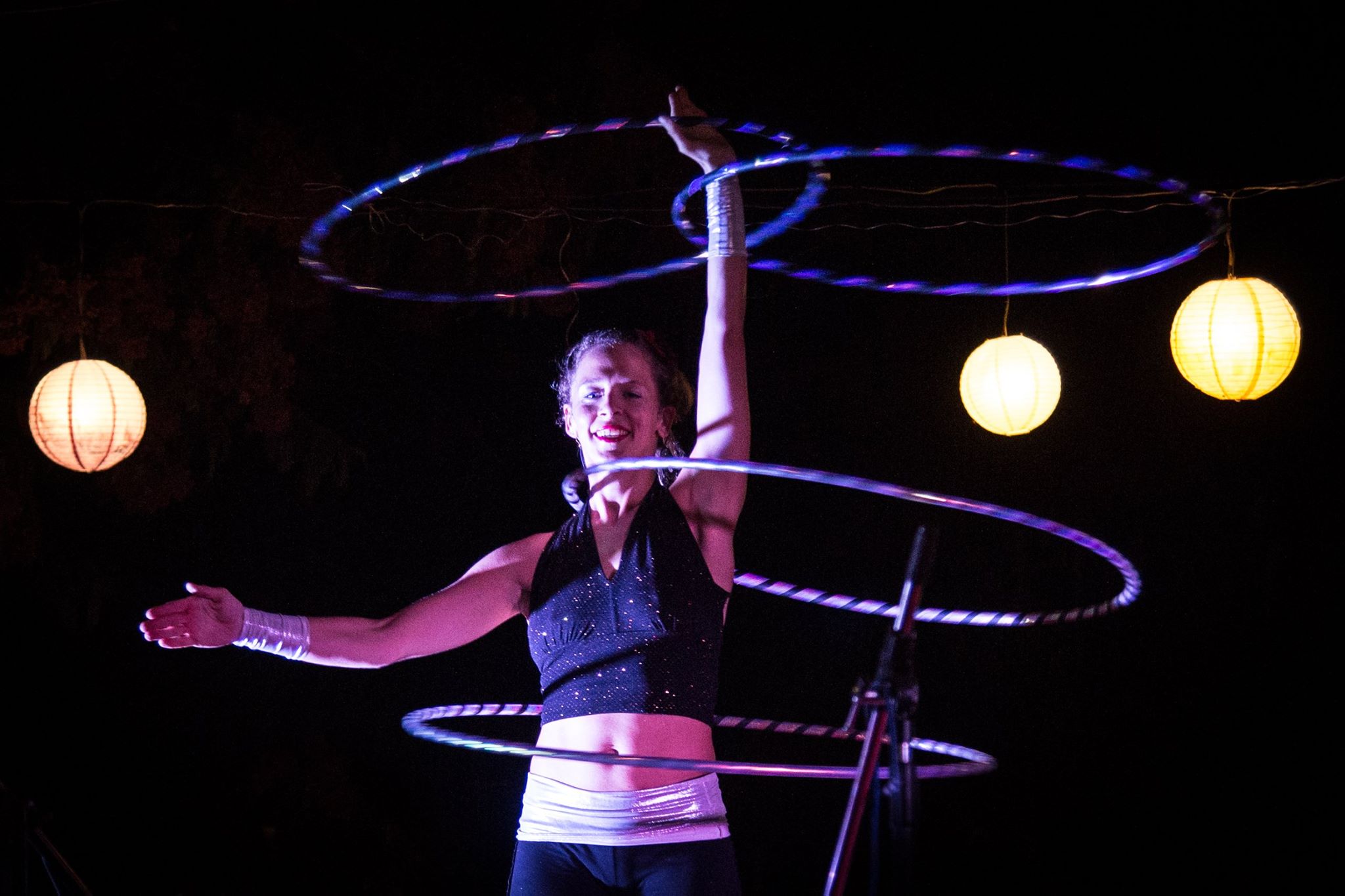 Choreographed
These hoopdance acts are designed to amaze the audience with a graduate build-up to a climax of dazzling circus-skills. They fit the accompanying music perfectly, and generally contain a hint of theatre.
You can choose from various choreographed acts with different styles of music, or we can make one especially for your event!
Freestyle
Janna Lou will rock the stage with one or several 10-minute performances.
You will be able to choose one of our costumes, or have one custom-made that fits your event perfectly.